3. Valve covers.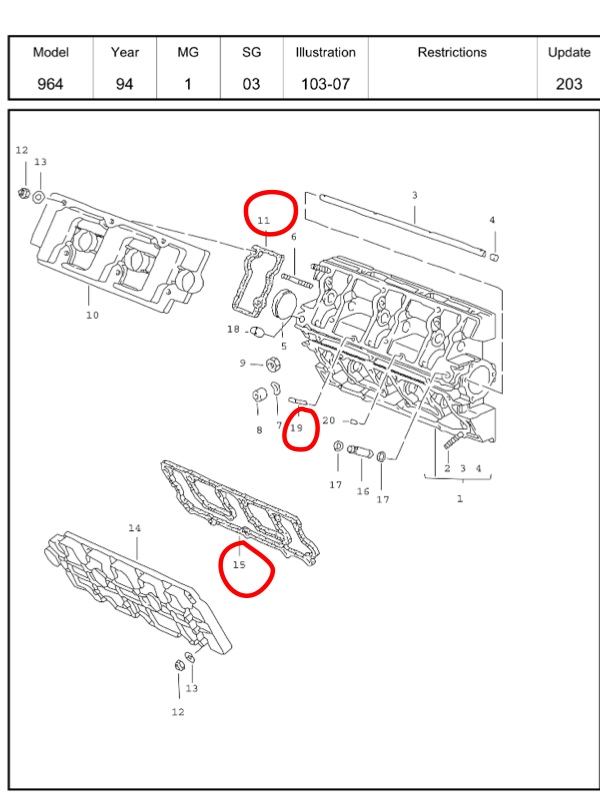 With things apart to that level addressing valve covers, doing valve adjustment and changing spark plugs is pure pleasure. 964 105 902 00 is part number for valve cover kit that has everything needed, but I also suggest ordering few extra studs - one above cat get cooked.
Valve adjustment is pretty much like on every other single cam car (I used to own BMW 2002's and older 5 series with big sixes)
Take tool: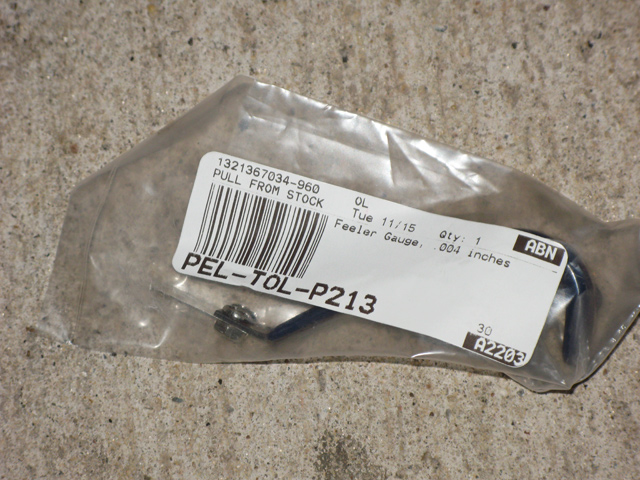 put engine in right position (addressed all over books and web), check the gap: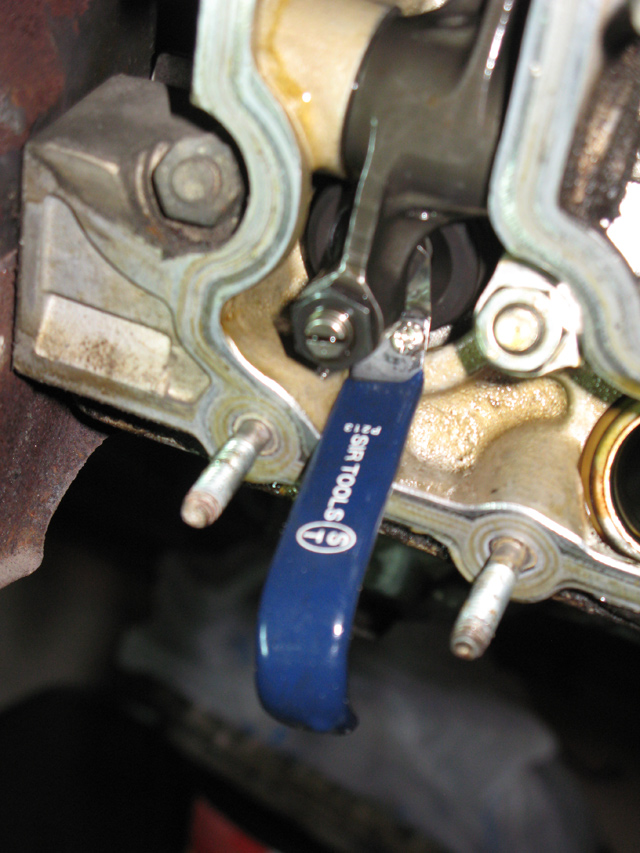 adjust if needed. Somehow people make big buzz out of valve adjustment - it's not.
Nastiest thing about this part is to deal factory paint bubbling on magnesium valve covers - yuck: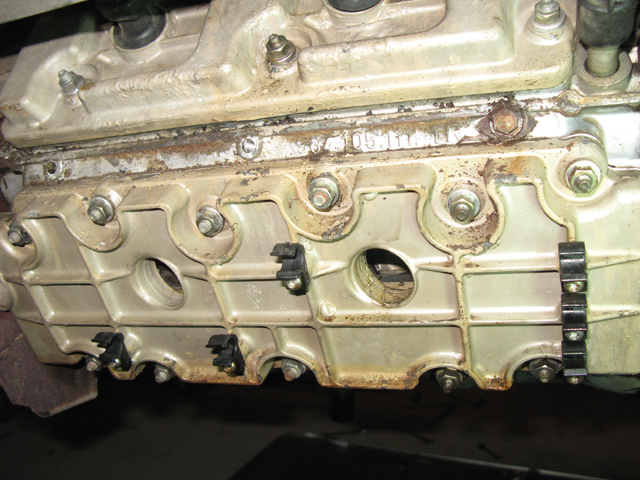 Using spray paint stripper on valve covers is NFG: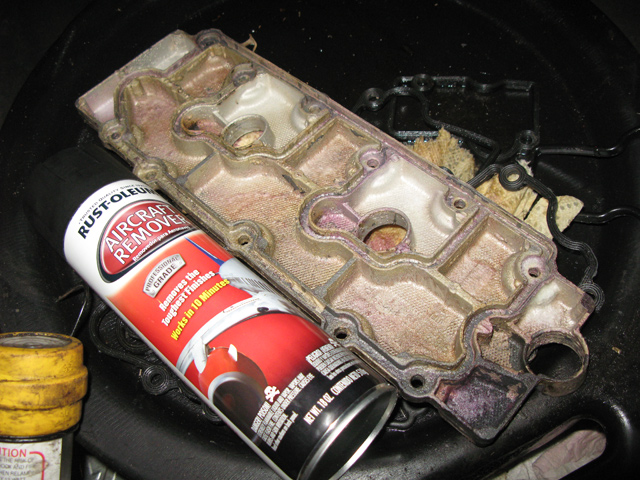 Gel pain stripper is one of nastiest chemicals you can buy.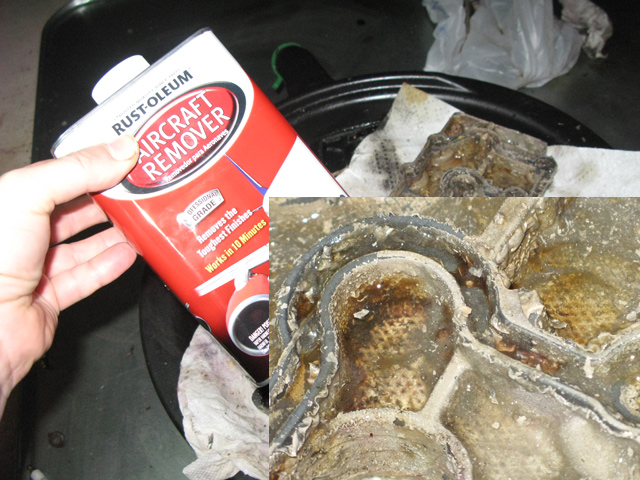 but be warned this stuff is nasty, here's enlargement from previous pic: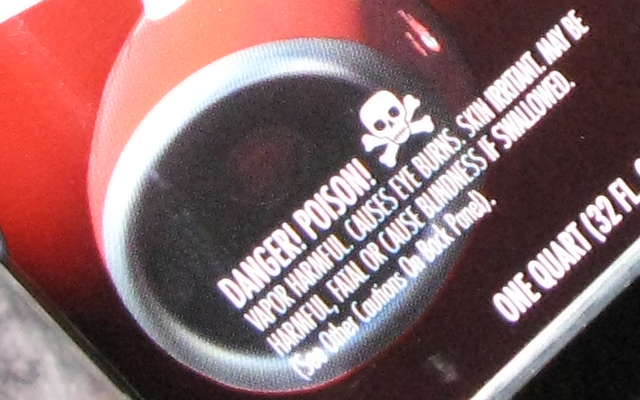 Even after letting it soak in deadly gel, some paint still was left inside. Well, glass blast it: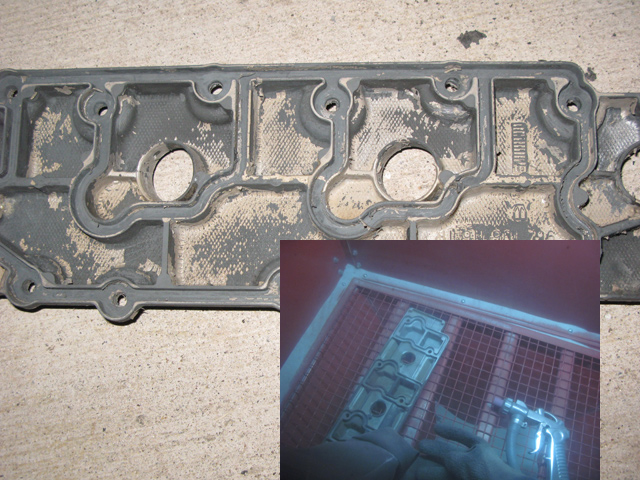 I'd rather hang them on the wall: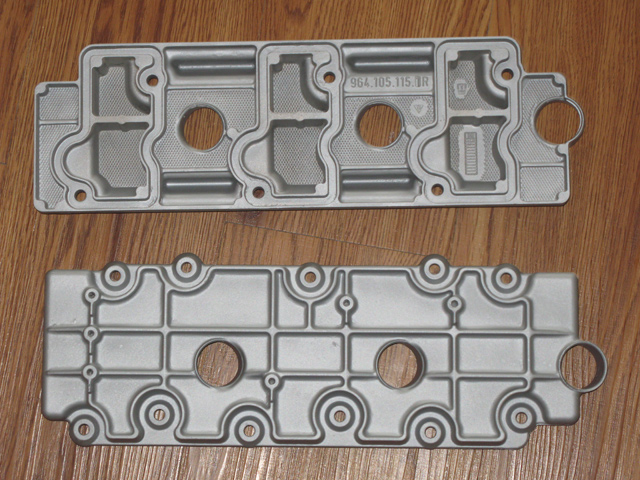 You will need to prime and paint exposed to open air surfaces - magnesium rusts (get's darker) very fast.
Misc notes:
NOTE 1:
With all that nastiness outside spark plugs after 70K miles look absolutely clean. Old vs brand new: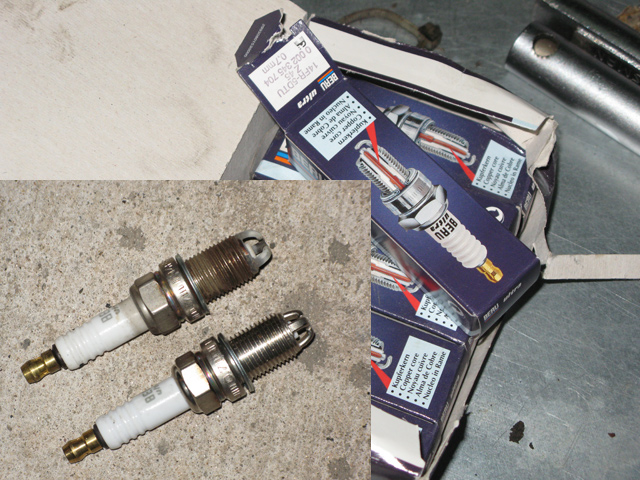 NOTE 2:
Rear pieces weighted:
Bumper with insides 40lb
Cat 16lb
Premuffler 24lb
Muffler 23lb
Manifold1 18
Manifold2 13
exhaust alone is almost 100lb. No surprise C4 Lightweight was so light and quick - it had headers only, but slso it was loud....
Oleg Perelet